Organic farm in St. Johann
Farm holiday in the Pongau region
Our organic farm LEHENHOF, sitting above St. Johann im Pongau, in the heart of the "Salzburger Sportwelt Ski amadé" ski area, ticks all the boxes for a relaxing yet active, sporting holiday. At a height of 750 metres, in the middle of untouched nature, our farm is the perfect starting point for winter and summer sporting activities and the gateway to appealing excursion destinations in the region.
We have three cosy holiday apartments in various sizes with pleasant furnishings.
Conquer mountains, experience the magic of winter, explore nature on horseback, and savour regional specialities – look forward to holidays with us on our family-run Lehenhof in Salzburg's Pongau. We look forward to seeing you!
The Pirnbacher family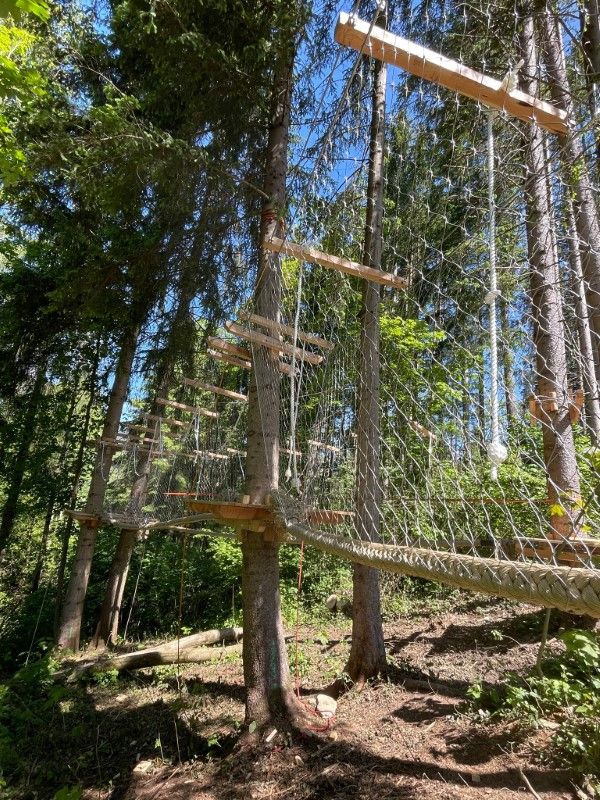 New climbing course at the Hahnbaum - only 5 min walk from the LEHENHOF
"JOEY's tree course" as an attraction at the Hahnbaum
Climbing, shimmying, balancing - here big and small climbers get their money's worth!

Look forward to a great tree course directly adjacent to the motor skills park and along the hiking trail from Lehengut. The course is designed in such a way that no special climbing equipment is required. The stations are freely accessible and can also be walked by smaller children. The new adventure course offers dizzying views at heights of up to 30 m as well as lots of fun and action for climbers big and small.

The new stations will be open from the beginning of July 2021 and can be used free of charge.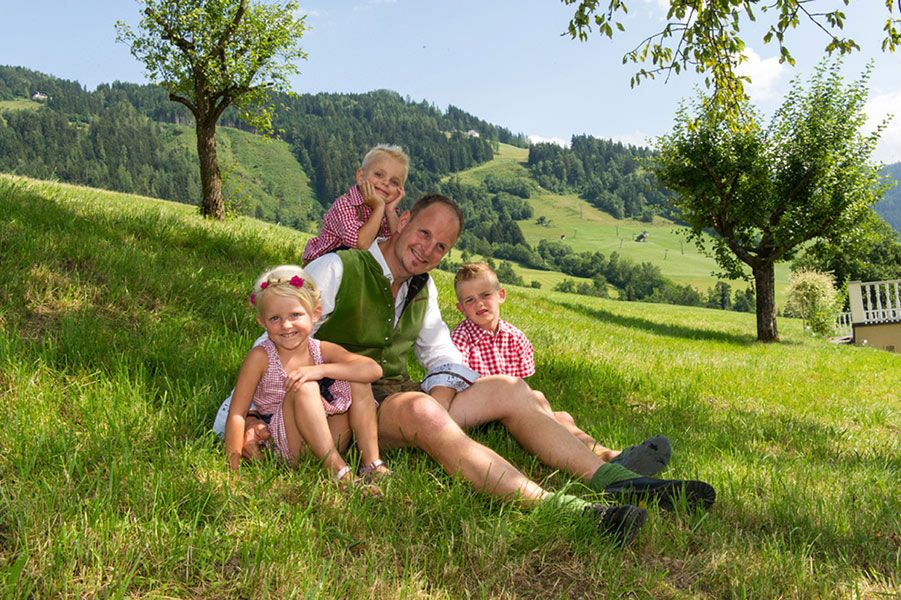 Play
There are lots of play facilities as well as enough open space for our young holiday guests around our family farm.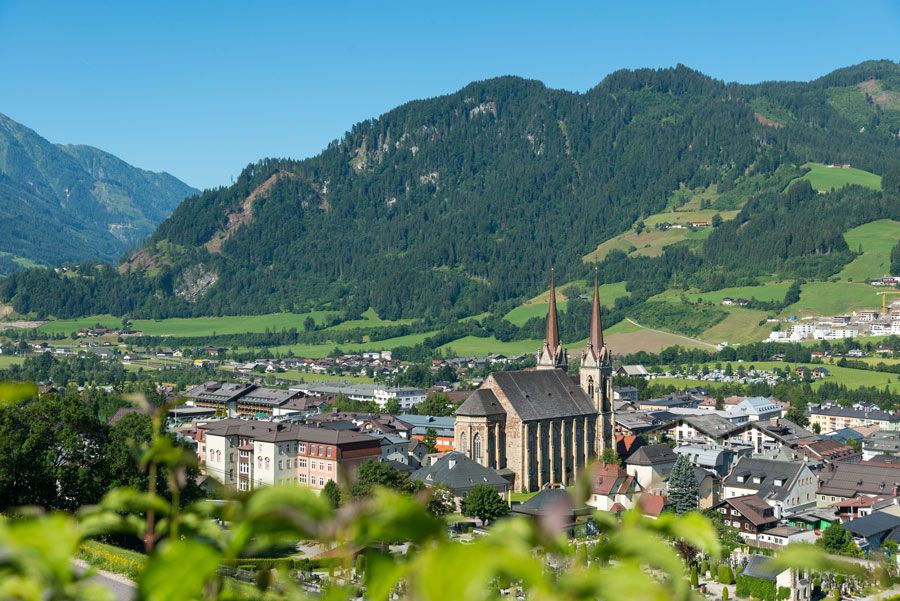 St. Johann
Holidays in our region promise days full of sports, enjoyable moments, and nature adventures throughout the year.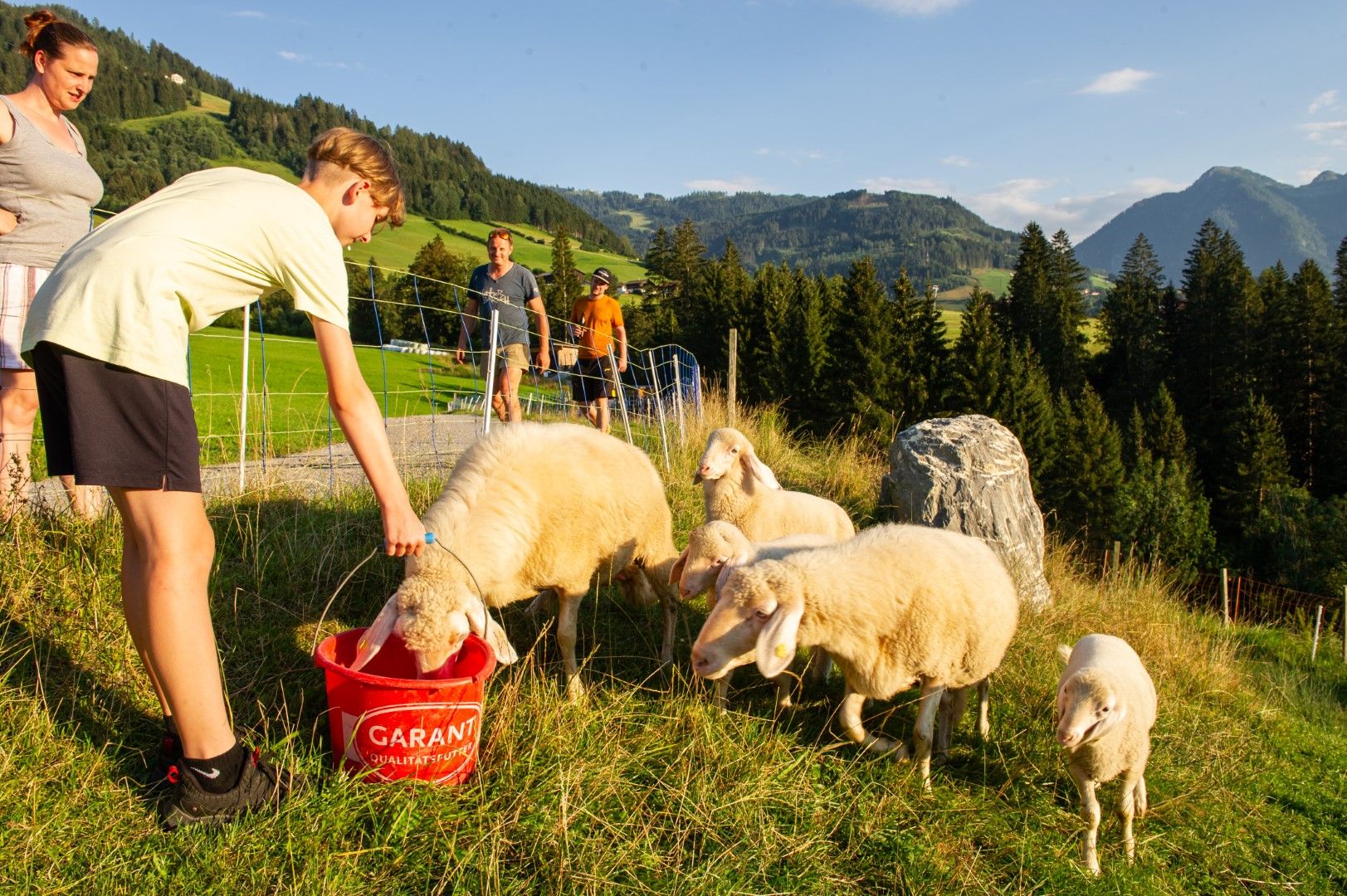 Animals
Our numerous furry farm friends, such as horses, cows, calves, sheep, rabbits, pony, and cats love to be stroked.